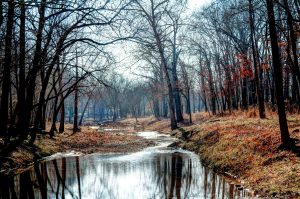 Flippin, in the Ozark Mountains of north central Arkansas, has an official city population of 1,355 (2010 U.S. Census). The community is thriving from industries in manufacturing, tourism, and retail. The local public elementary school is housed in a new, state-of-the-art facility.
Flippin is the home of Ranger Boats, the well-known bass boat brand that is credited with creating the modern bass boat model in 1968. Additional jobs come from industries which make molded plastic parts and cable technology. A considerable number of area residents work in the tourism industry and operate resorts and guide services on the nearby Bull Shoals Lake, White River, and Buffalo National River.
Flippin has excellent public schools, easy access to nearby higher educational institutions, scenic beauty, a pleasantly mild climate, and outstanding recreational opportunities. Fiber-to-the-Home Internet with speeds up to 1Gbps is provided by Northern Arkansas Telephone Company (NATCO), allowing the small community to compete technologically with urban communities. The town of Flippin welcomes its visitors, businesses, and industries into their family.
---
Flippin was incorporated in 1921, but the town was established earlier in the 1800s. The early settlement was called the Barrens and was a farming community. Later, the name was changed to Goatville before the town was named after Thomas H. Flippin, a farmer.
In 1968, Forrest L. Wood and his wife, Nina, founded the company Ranger Boats, building a legacy that remains to this day. Wood's family went on to create a new company in 2017 called Vexus, where they manufacture fiberglass and aluminum bass boats and trailers.
Looking to relocate?
South Shore - Bull Shoals Lake, Arkansas - a great place to visit; a better place to live!